Eufy Video Doorbell (Battery-Powered)
Features
Wireless Video Doorbell (Battery-Powered) with 2K HD, No Monthly Fee, On-Device AI for Human Detection, 2-Way Audio, Simple Self-Installation
2.5x the Clarity: The built-in Sony 2K sensor and professional-grade lens allow you to view activity in picture-perfect resolution. See visitors in sharp detail as they approach your door.
No hidden costs: designed to protect your home as well as your wallet, Eufy security products are one-time purchases that combine security with convenience.
Dual Power Options: Half a year of coverage from one charge or non-stop power supply via a wired connection.
Expanded Field of View: The increased 4:3 Aspect Ratio ensures you get a head-to-toe view of anyone who approaches and gives you the perfect viewing angle every time.
Next-Level Detection: Have total control over what is detected through the use of the motion sensor, smart human detection, and activity zones. Receive real-time alerts when anyone approaches so that you never miss a delivery or keep guests waiting.
Smart integration includes support for Google Assistant and Amazon Alexa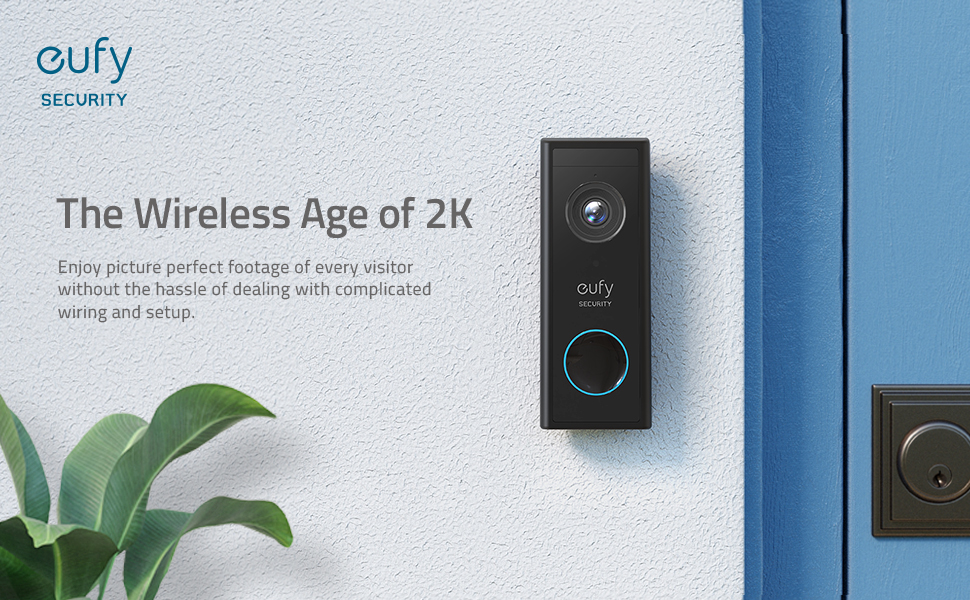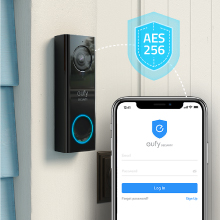 Storage you can trust
The military-grade AES-256 chip ensures data is encrypted on transmission and storage.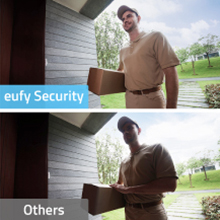 A Clear View
HDR imaging ensures high clarity for backlit or low-light scenarios, providing a clear image day and night.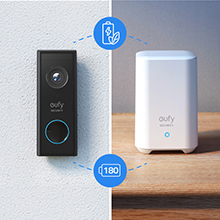 Power-Savvy Connection
The private low-power wireless connection between the Doorbell and Homebase reduces standby power consumption by 58%.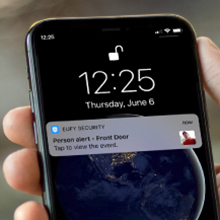 Who's there?
Receive facial snapshot notifications so that you can quickly check who is at the door.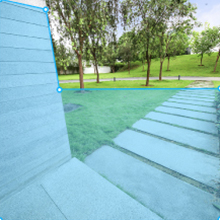 Smart Detection Zones
Activity Zone allows you to customize the areas in which the camera will detect motion. Set the Activity Zone to suit your home so you only receive the alerts you care about.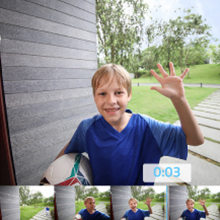 See the Whole Picture
View 3 seconds of footage prior to the initial alert. Gain a clearer picture of what happened and increase the likelihood of criminal identification.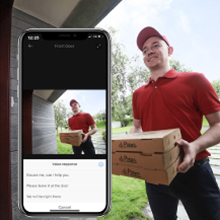 Interaction Made Easy
Record and set up to 3 instant responses. When you are notified of activity simply select one of your pre-recorded responses to interact and give instructions.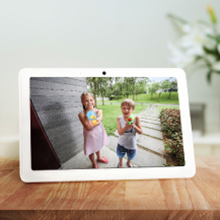 "Hey Google, show me my front door"
Connect your Doorbell to Google Voice Assistant or Amazon Alexa and check in anytime on what's happening outside your home.
Great product!
It has everything: 2 way audio, night vision, 2k video (the quality is really good), great view angle, local storage, great app to manage it.
Comes with an adapter that allows you to offset the doorbell 15 degrees to have a better view. Very easy to setup up, worked right away. Only down side, the notifications are not coming right away on my android phone (can take up to 20 minutes...) but it's instantaneous on my wife iPhone.